Compact 88
Regular price

Sale price

€1.129,00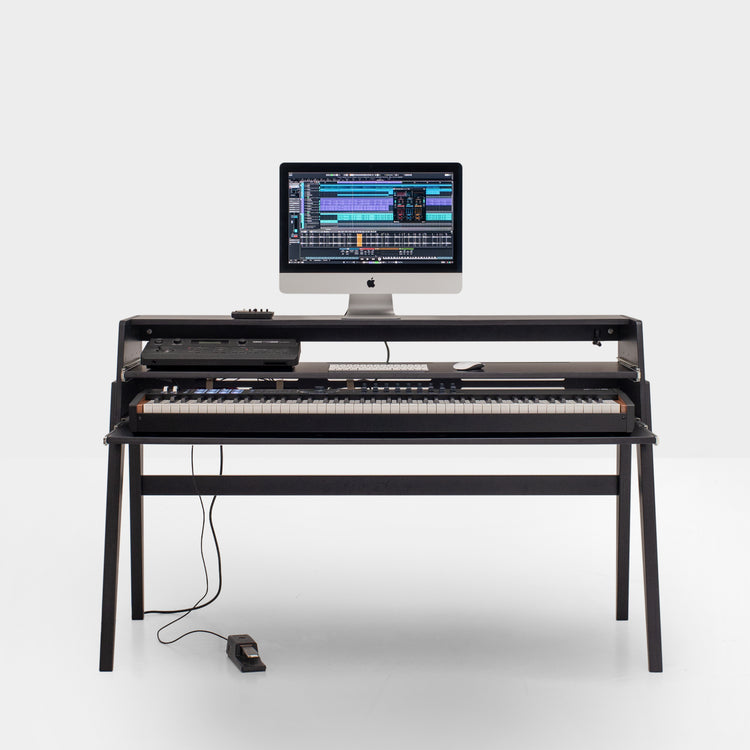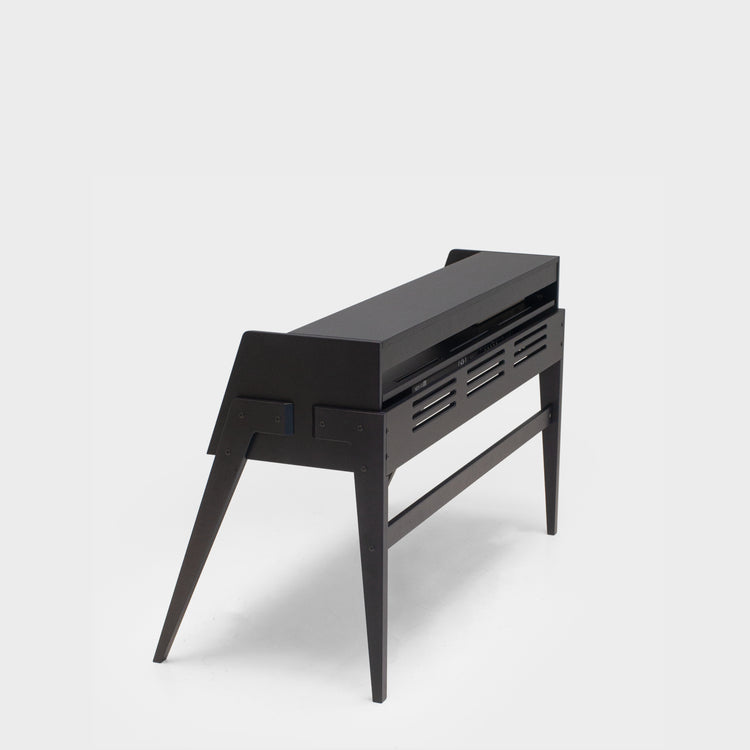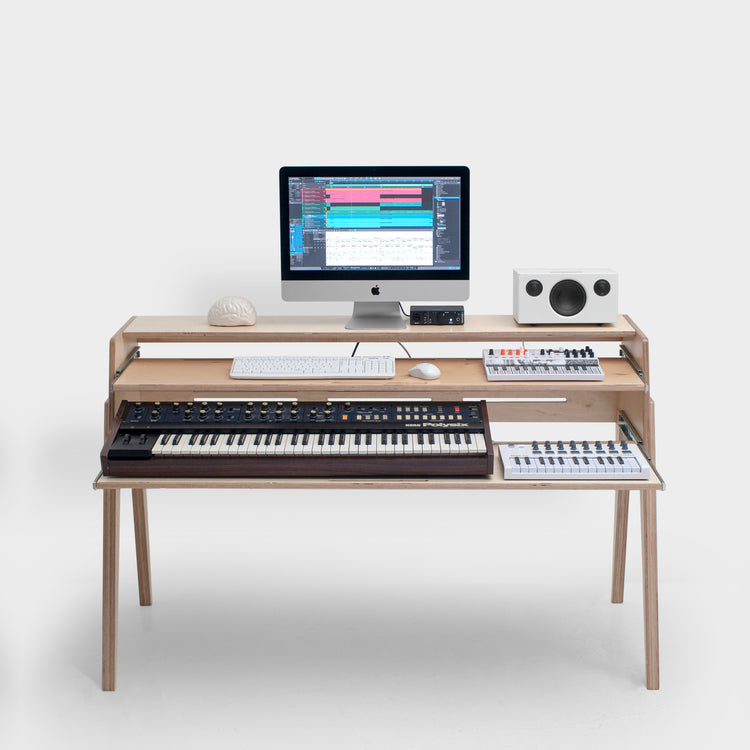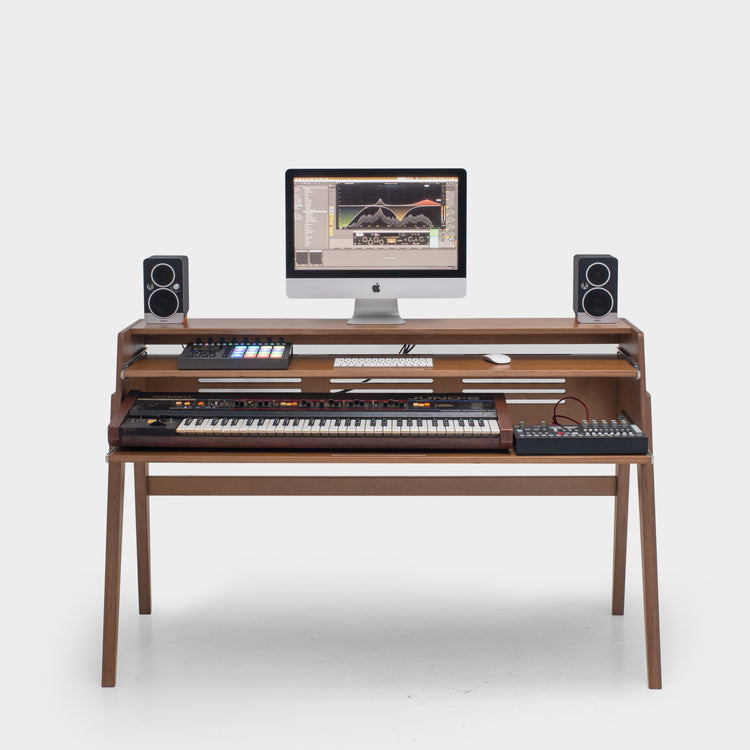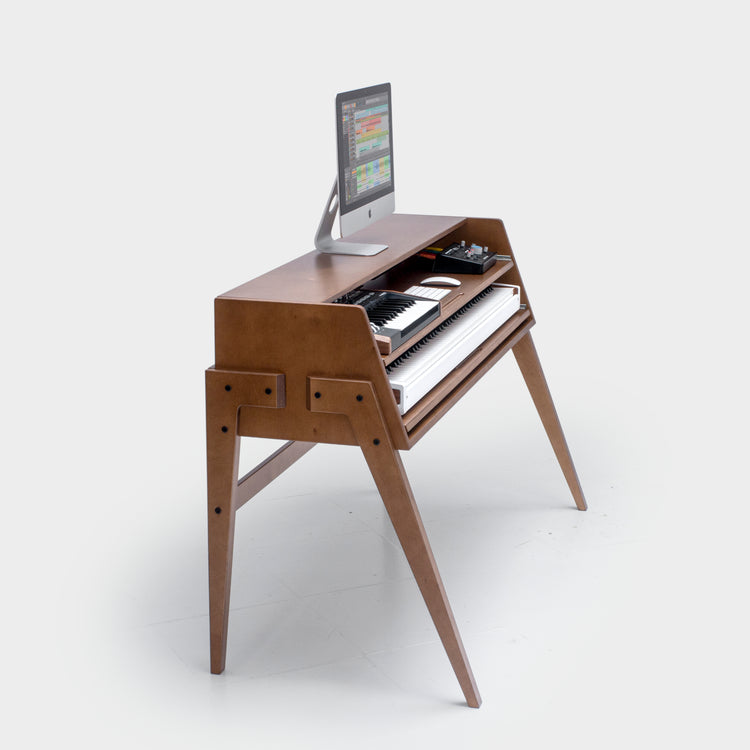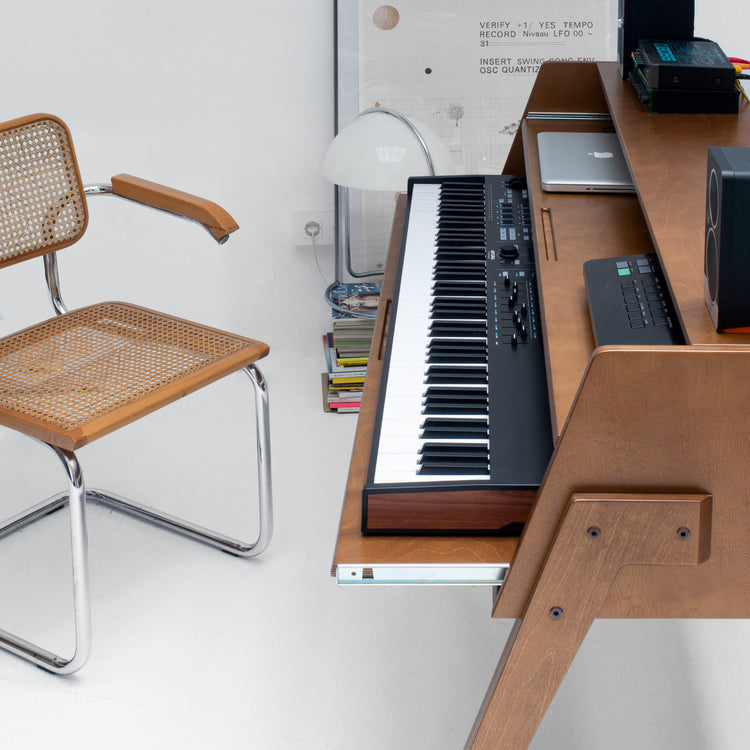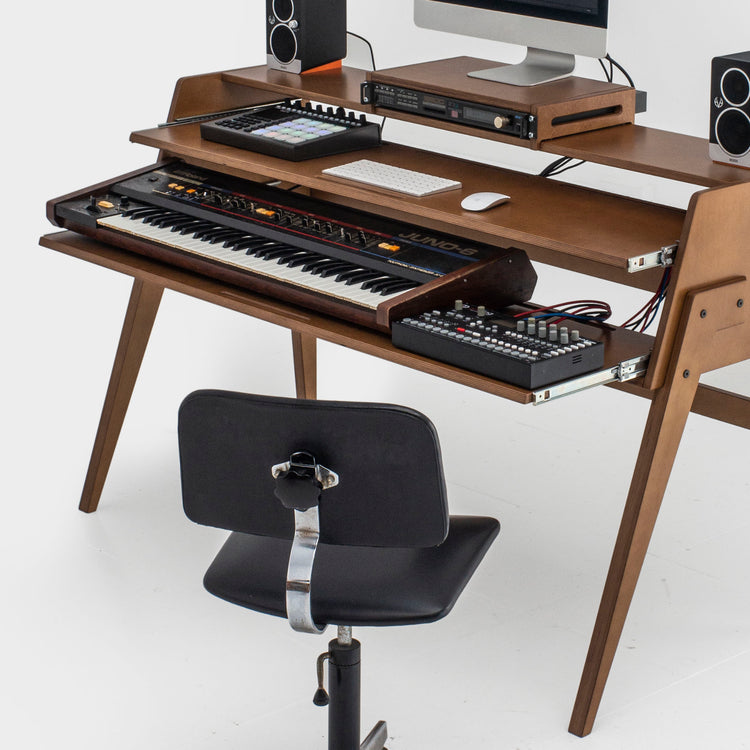 The Compact 88 is a desk made for music producers. With its unique and innovative design - featuring dual keyboard trays - it offers three levels of workspace on a minimal surface. Inspired by Mid Century Modernism it strikes the perfect balance between form and function - bridging the gap between your recording studio and home interior. Built of high quality materials in Barcelona, this studio desk is made to last, and to adapt and evolve along with your music.
Product Description

The Compact 88 is a three tier music production desk adapted for eight octave keyboards.


Its unique structure is based on dual pull out trays that can be fully extracted and used simultaneously or separately.  The upper tray can be set on three different heights to accommodate different sizes of equipment. Magnetic brakes are used to increase the resistance when pushing the trays in or out and to keep them in place whilst working. When you are done, you can easily tuck it all away and free up that valuable floor space.

Cable management slots are integrated at the back and together with the included set of cable ties it is easy to keep all the multi-plugs and connections tidy. The desk has been designed to be shipped flat packed for a simple self assembly and to endure being mounted and unmounted multiple times. All you need is your own flat and cross head screwdrivers, a mallet hammer and the included hex key.

As a small independent business, we work with a monthly order list and ship directly to each customer. Every desk is crafted individually with a lot of care by local carpenters in the province of Barcelona. We use a combination of modern technology and traditional techniques and the highest quality of Nordic Birch Plywood. All models come in a semi matte finish which is easy to wipe down and keep clean.

For measurements and detailed specifications see bottom of page.
Order and Shipping Info

When you place an order we put you on our monthly order list and contact you via email with an estimated delivery date.

We are a small family business making, packing and sending each order individually from Barcelona, Spain and we ship once per month, so calculate 4-8 weeks of delivery time.

Once we ship your furniture we send you an email with the tracking number. The delivery takes about 3-7 days within Europe, and 1-2 weeks for shipments outside of Europe. We work directly with UPS and FedEx and all shipments include full insurance.

Click on the link for more detailed information and all our terms and conditions.
Cancelation Policy

You have the right to cancel your order free of charge up until we have shipped your package. To cancel your order please contact us via email and your payment will be refunded in full. Once we have shipped your furniture we do not accept returns.

Please double check that the equipment you plan to use with the desk fits within the measurements given at the bottom of the product page. If you have any doubt contact us via email for further information.

Click on the link for more detailed information and all our terms and conditions.
The Compact 88 desk is wide enough to host your eight octave keyboard and is thoughtfully engineered with a producers needs in mind. Despite its simplicity it is packed with functions and yet flexible enough to let you create unique setups that fits your music and your specific workflow. Cable management slots are integrated at the back of the furniture, the upper tray can be adjusted in height, and we offer a growing line of accessories - from headphone hooks to rack extensions - to adapt it even further.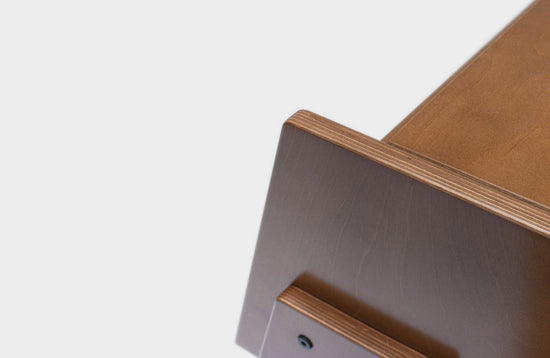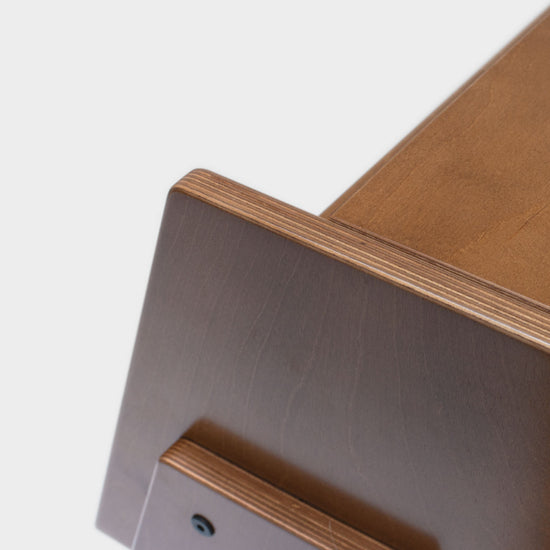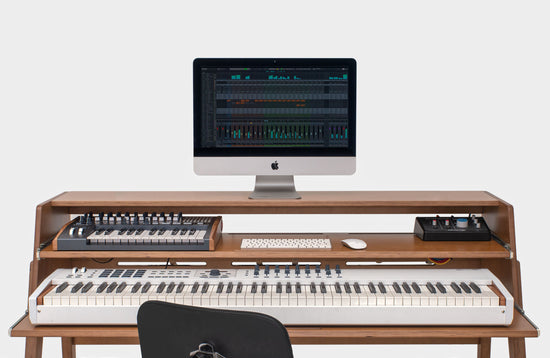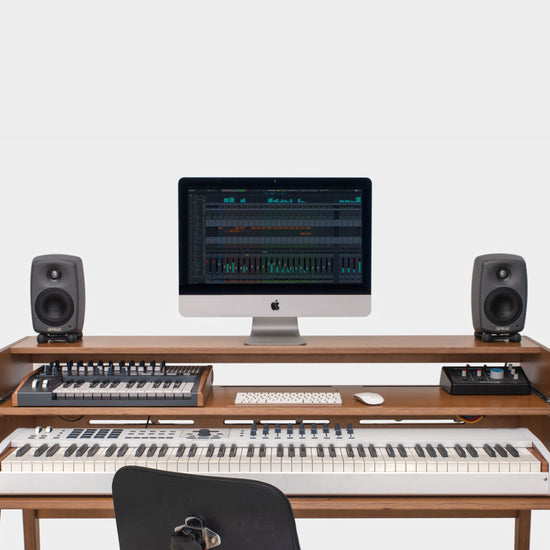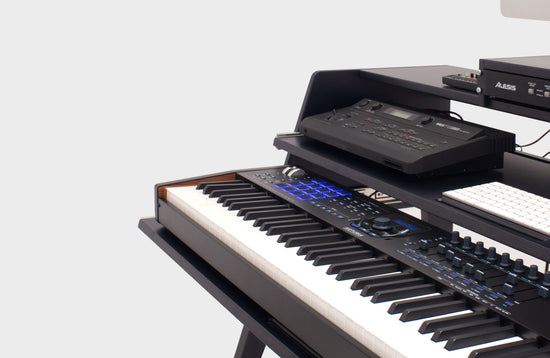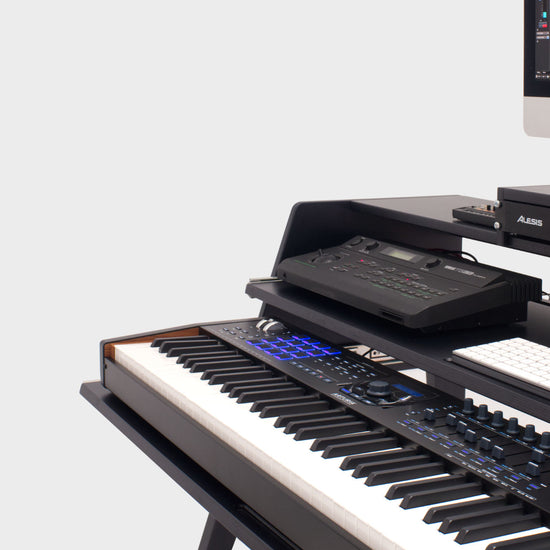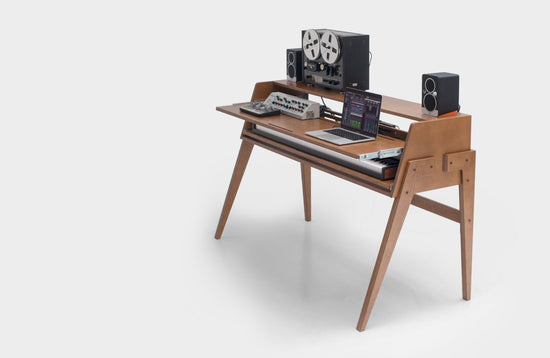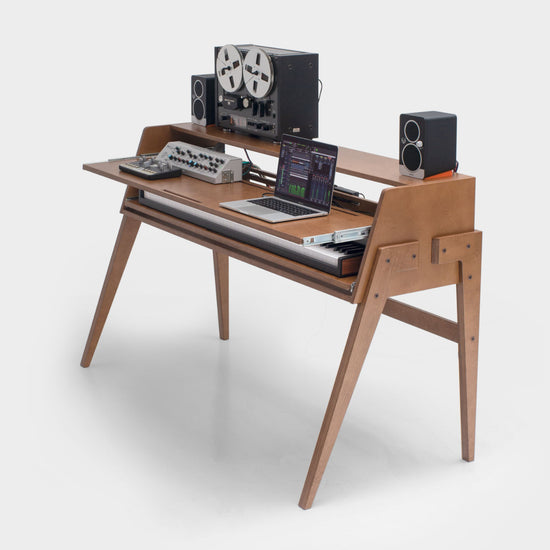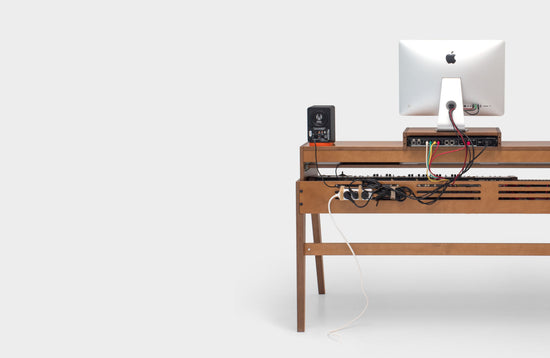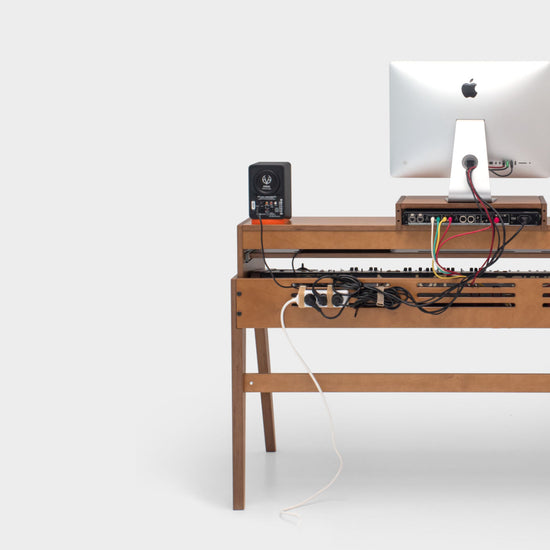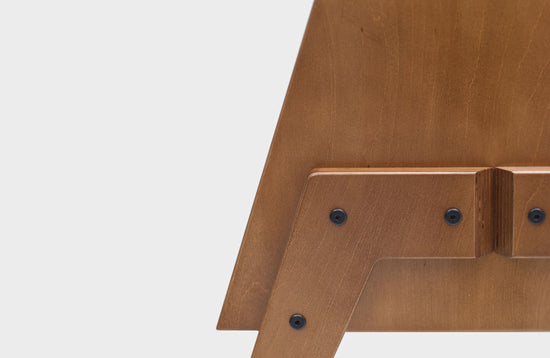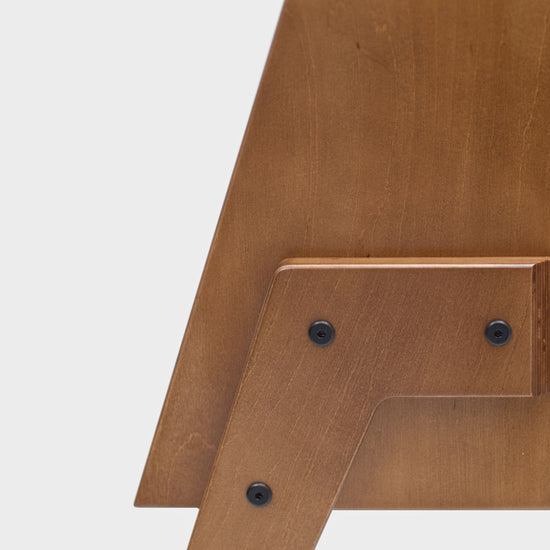 Desktop
The upper pull out tray is your main work surface. Set on a height of 78 cm it can be repositioned to 80 or 82 cm depending on the equipment you want to store underneath. The 35 cm deep tray easily fits a laptop or computer keyboard, in addition to your own choice of audio interfaces, controllers and expanders.
Keyboard
The lower pull out tray, as well as the upper, can accommodate most of the 8 octaves USB controllers available on the market. Each tray can hold up to 35 kgs of load and extracts 100%, so plenty of legroom is provided without moving you too far away from your speakers and screens.
Monitors
​The top shelf is set to an ideal height of 92cm for speakers to give the correct listening experience. With a 25cm depth it can host a range of near field monitors as well as computer screens and other small equipment.
Cable management
Our integrated solution for cable management consists of multiple slots cut out along the rear end of both trays and the back of the desk. Together with our custom velcro straps you can easily bundle, organise and tie up your multi-plugs and cables just the way you want.
Assembly
Designed to be shipped flat in a small package for an easy self assembly. The durable hardware can be mounted multiple times as no structural screws go straight into the wood. All you need is your own screwdrivers, mallet/hammer and the included Allen Key.
Material
Due to its quality and high resistance to impact and humidity we have chosen to work with Finnish Birch Plywood, embracing its characteristic striped edges. Each desk is made individually in Barcelona Spain, combining modern CNC technology with traditional carpentry.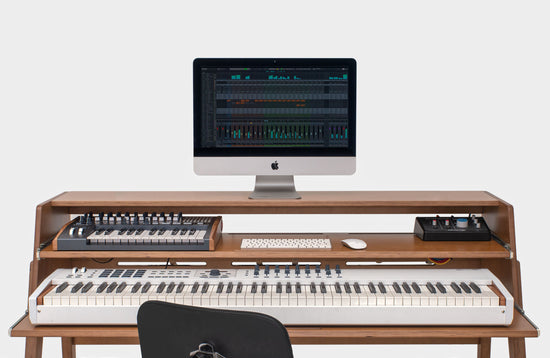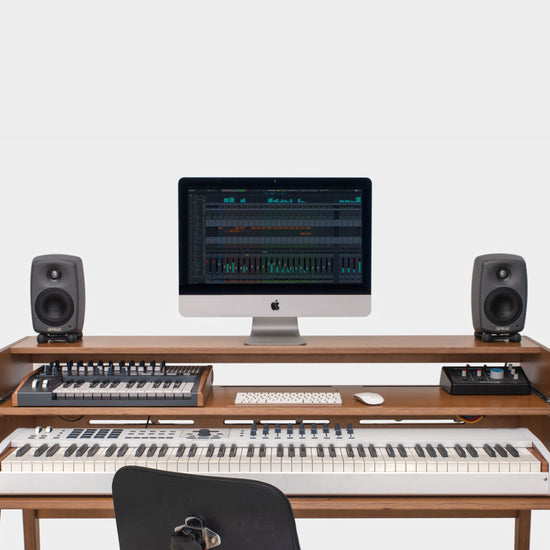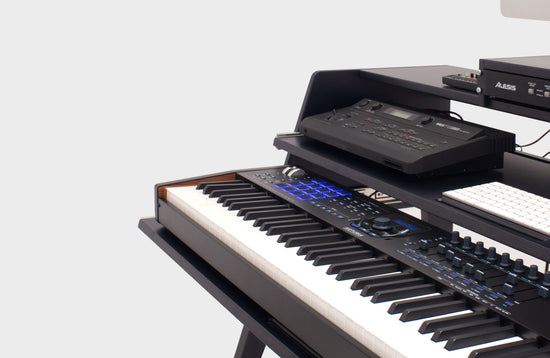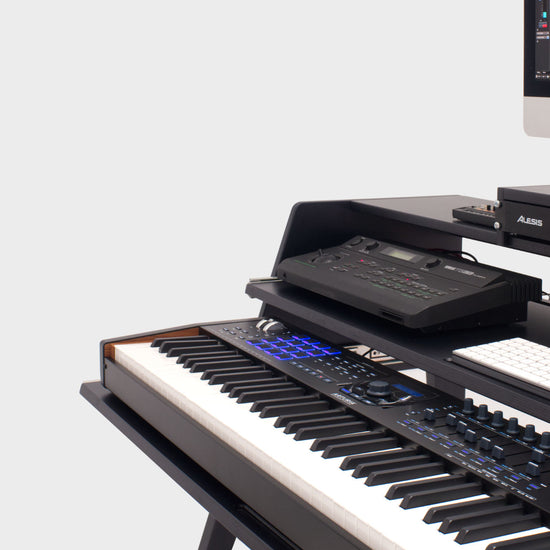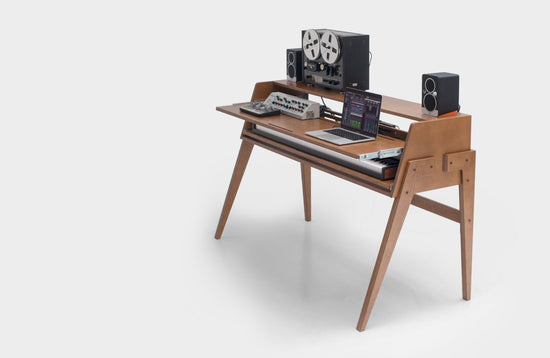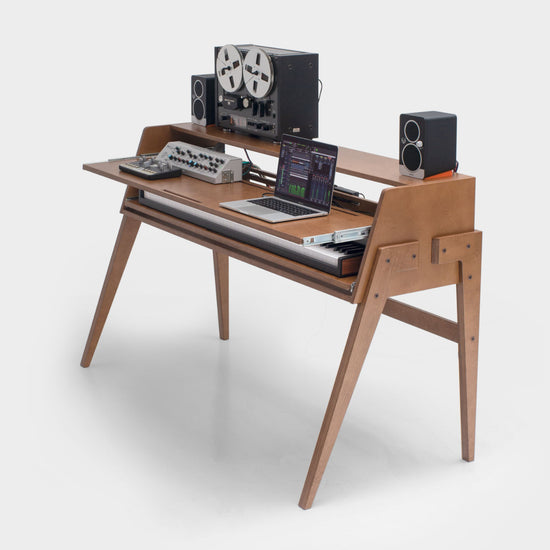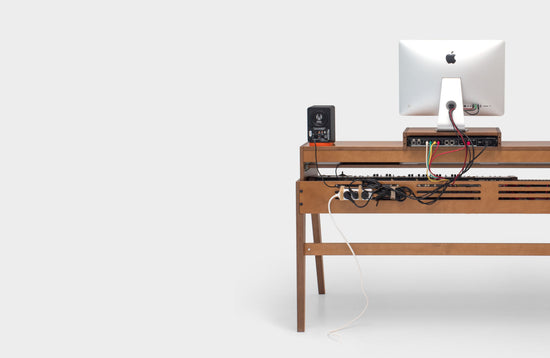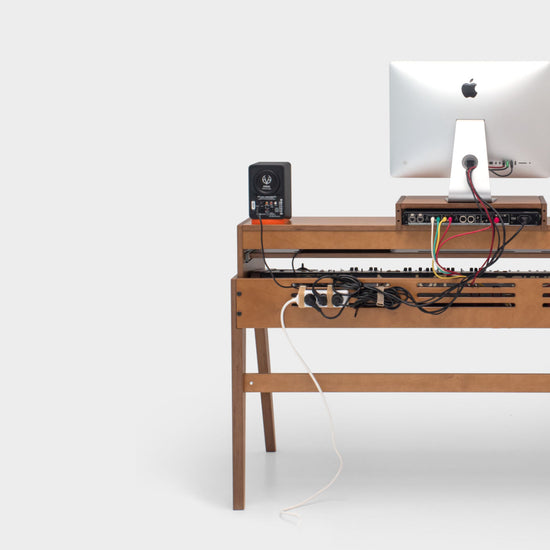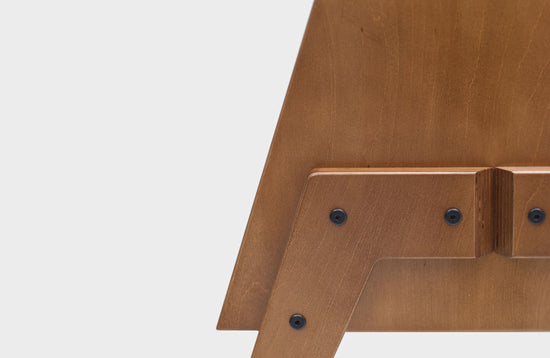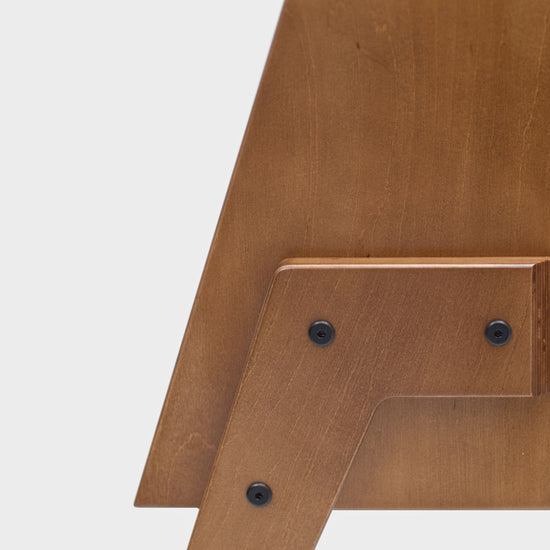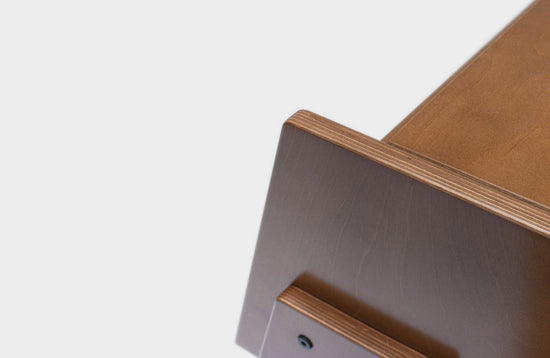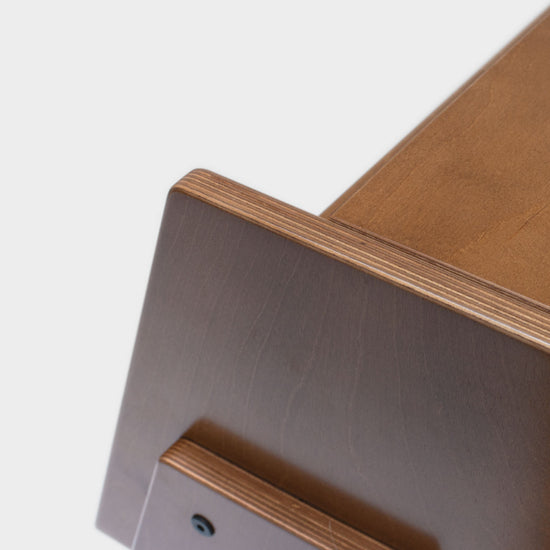 Desk closed  - size and weight (WxDxH)
Cm / Inches - Kg / pounds:
149 x 66 x 92 / 58.6 x 26 x 36.2 - 35 / 77
.
Desk fully opened (WxDxH)
Cm / Inches:
149 x 88 x 92  / 58.6 x 34.6 x 36.2
.
Top shelf (WxD)
Cm / Inches:
145 x 25 / 57 x 9.8
.
Package size and weight (WxDxH)
Cm / Inches - Kg / pounds:
153 x 48 x 25  /  60 x 19 x 10 - 38 / 84

Upper / Lower tray (WxD) 
Cm / Inches: 
140 x 35/40 / 55.1 x 13.7/15.7
.
Height btw lower and upper tray
Cm / Inches: 
12/ 14/ 16 / 4.7 / 5.5 / 6.2
.
Height btw upper tray and top
Cm / Inches: 
12 / 10 / 8 / 4.7 / 3.9 / 3.1
.
Max load capacity per tray
kg / pounds
35 / 77