Compact Rack 3U
Regular price

€269,00

Sale price

€269,00
The Compact Rack 3U Extension is a flexible solution to host any 3U 19 inch rack unit or combination of rack units in your Compact desk. It is fully movable and clips effortlessly on to the top shelf at the position of your choice - without the need of any screws. Due to its flexibility the 3U extension is also suitable for small 84HP Eurorack setups as it comes with an optional inner beam for DIY mounting of bus boards and power supplies.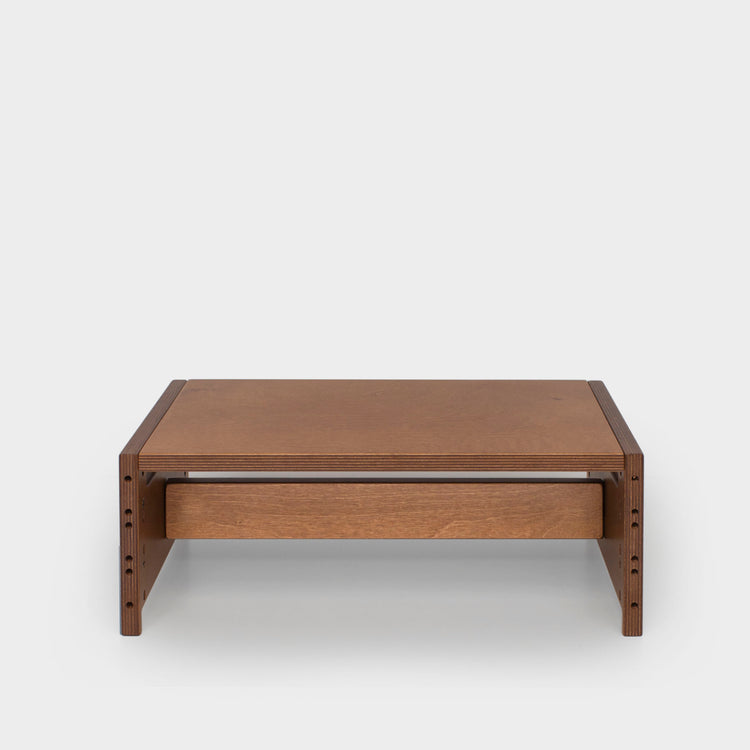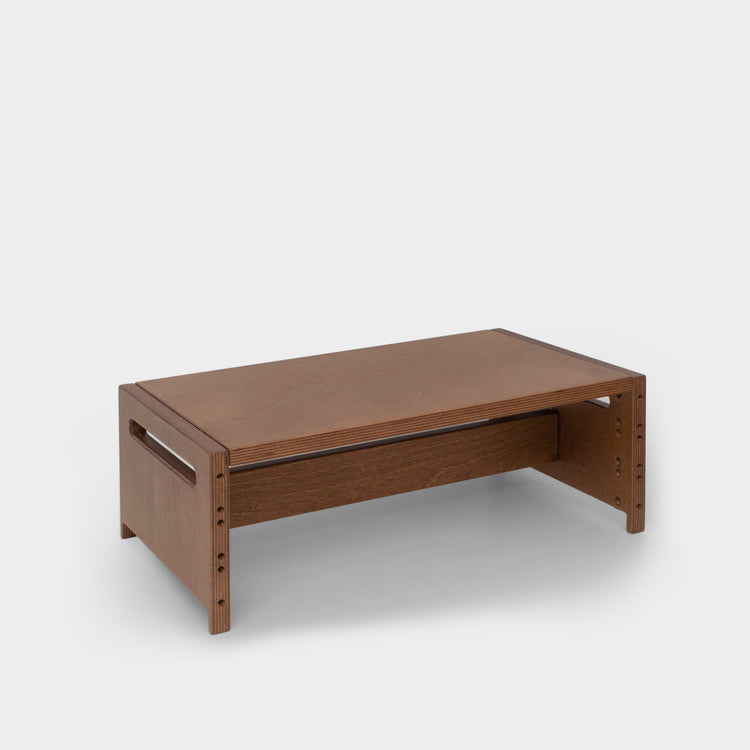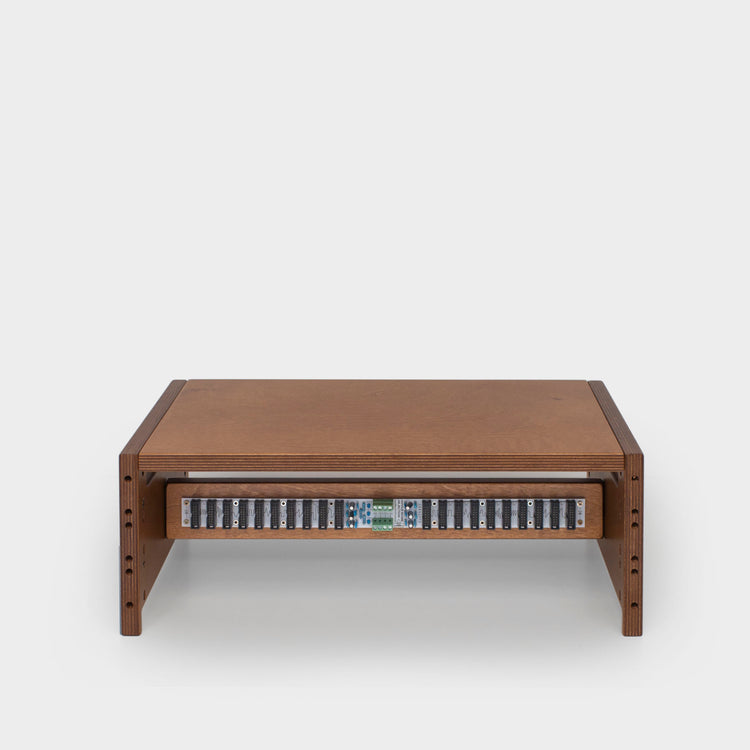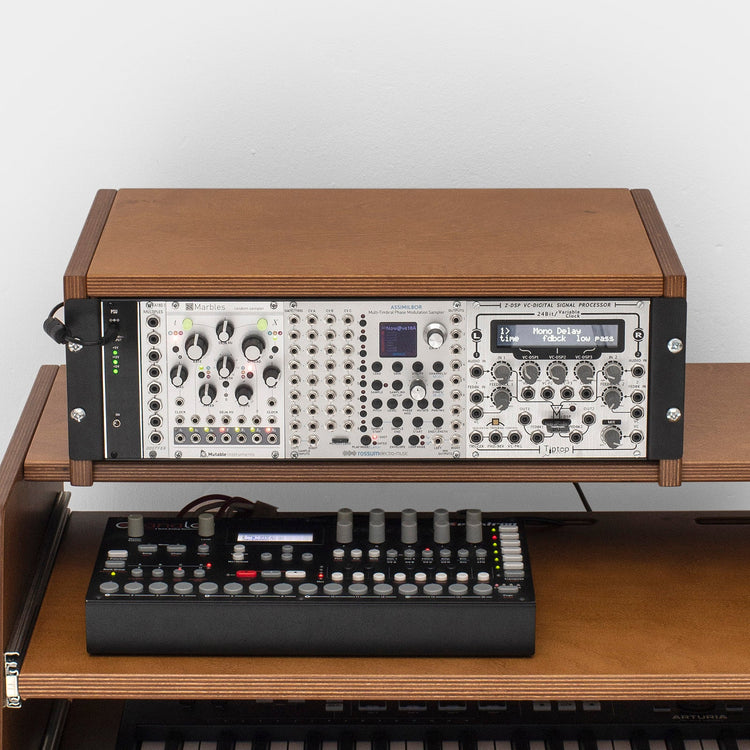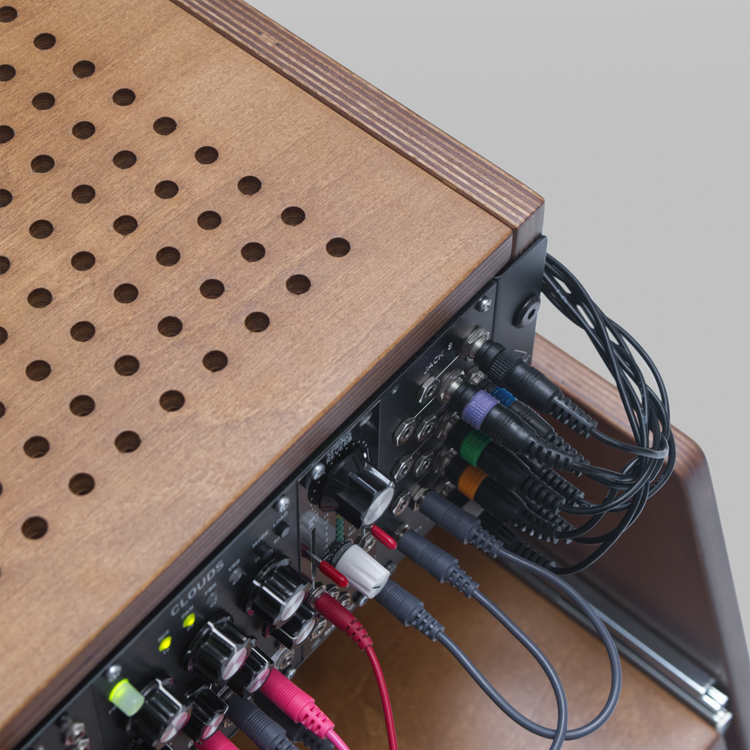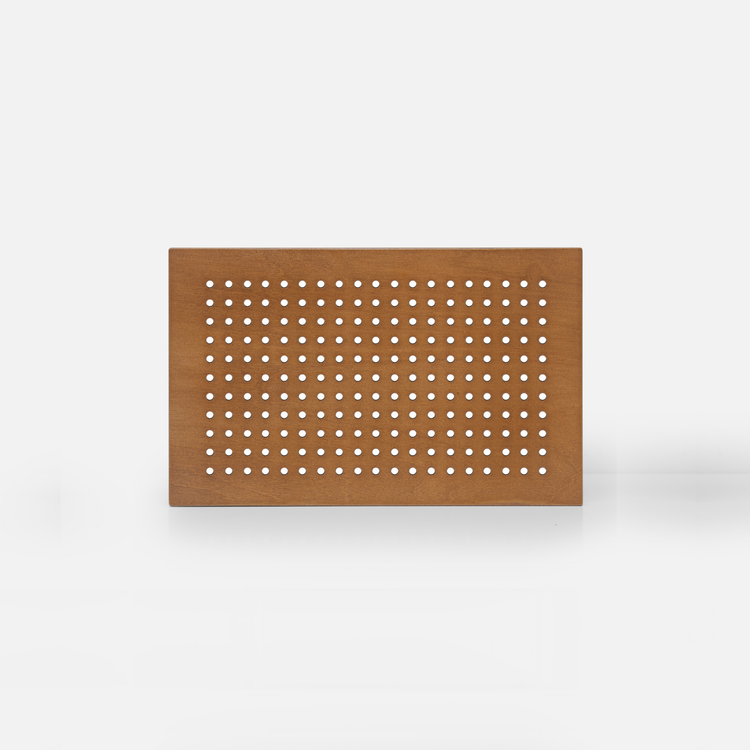 Function
This rack extension lets you integrate 3U 19 inch racks (or a combination of 1U/2U) to your desk. Designed to host audio interfaces or rack effects - it is also suitable for 500 Series lunchbox Chassis and 84HP Eurorack frames. On the included optional inner beam it is possible to mount a bus board or small power supply.
Position
The Compact Rack 3U Extension doesn't need any permanent attachment so you can easily set it where you want, move it around and adapt it to your setup. The included rubber bumpers keeps it in place and prevents any scratches. Due to its size and height, we recommend using one extension per desk.
Mounting
Mounting your rack is very easy as the extension doesn't feature any rack rail. Instead we use pre drilled holes which goes into barrel nuts where your rack equipment can be screwed and set tightly with the included M6 screws. The front and back are open and can be reversed as you can mount your rack on either side.
Airflow
A slot is cut out on each side to provide airflow, and as you mount your rack it is raised slightly from the bottom and does not touch the surface underneath. Both back and front are completely open. Choose the optional ventilation top shelf for units prone to overheating (e.g., audio interface, or audio effect).
Order and Shipping Info

When you order accessories together with a desk it will be handled as a desk order and we put you on our monthly order list and contact you via email with an estimated delivery date.

We are a small family business making, packing and sending each order individually from Barcelona, Spain and we ship once per month, so calculate 4-6 weeks of delivery time. (If you order accessories separately, without any desk or extension, we might be able to ship them faster.)

Once we ship your furniture we send you an email with the tracking number. The delivery takes about 2-5 days within Europe, 2-3 days to the Unites States, and 1-2 weeks for shipments to the rest of the world . We work directly with UPS and FedEx and all shipments include full insurance.

Click on the link for more detailed information and all our terms and conditions.
Cancelation Policy

You have the right to cancel your order free of charge up until we have shipped your package. To cancel your order please contact us via email and your payment will be refunded in full. Once we have shipped your furniture we do not accept returns.

Please double check that the equipment you plan to use with the extension fits within the measurements given at the bottom of the product page. If you have any doubt contact us via email for further information.

Click on the link for more detailed information and all our terms and conditions.
Outer Width - Cm / Inch :
48,26  / 19
.
Inner Width - Cm / Inch :
44,66  / 17,6 
.
Includes: ​Wooden dowels, connector screws and hex key for mounting. 12 x M6 screws to attach rack on either front or back. Adhesive bumpers to protect from scratches and keep it in place.